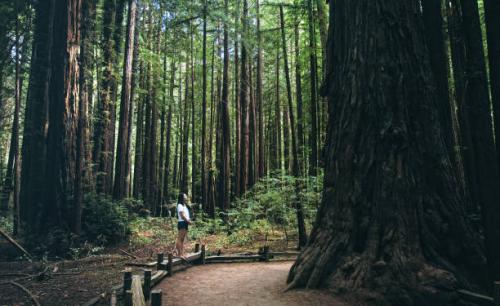 THE ULTIMATE GUIDE TO ARMSTRONG REDWOODS STATE NATURAL RESERVE
Walk among lush ferns and giant trees in the magnificence of nature at this 805-acre park that preserves some of California's oldest living natural treasures. More information.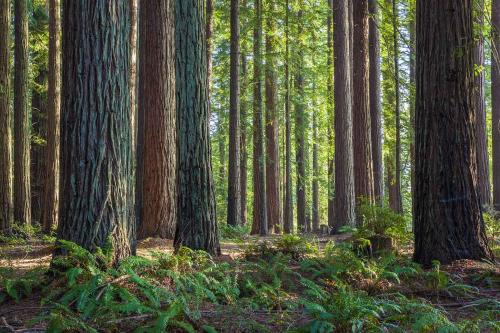 GROVE OF OLD TREES
Set in the gorgeous rolling ranchland of Sonoma County, a few miles west of the attractive tourist town of Occidental, is the Grove of Old Trees, a small redwood grove owned by a Sonoma County land conservancy. The grove is on a broad, flat ridgetop that provides a quiet and serene location, with only an occasional car passing by on the single-lane residential road.
A small network of trails, perhaps coincidentally in the shape of a peace sign, extends through and around the grove. There are no signs, but the trails are well-defined and easy to follow. There's a picnic table at the west end of the grove, but no other facilities. More information.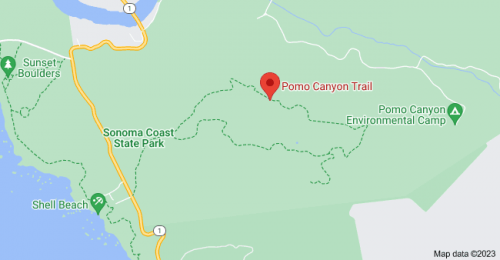 POMO CANYON TRAIL
Get to know this 6.2-mile loop trail near Jenner, California. Generally considered a moderately challenging route, it takes an average of 3 h 26 min to complete. This is a very popular area for backpacking, hiking, and running, so you'll likely encounter other people while exploring. The trail is open year-round and is beautiful to visit anytime. You'll need to leave pups at home — dogs aren't allowed on this trail. More information.